The Philadelphia District Attorney's office says they will not press charges in the shooting death of 59-year-old Ricardo Giddings that took place on August 6.
Giddings was shot by officers in his home who were there with the assistance of the SWAT team to arrest his grandson on a weapons violation.
Ricardo Giddings mistook the Philadelphia Police for an intruder and fired four shots from a stairway inside the home, shooting Officer Jaison Potts, a 20-year veteran on the force, in the face. Officer Angel Vasquez returned fire during the unfortunate incident, killing Giddings.
Potts was listed in critical condition following the shooting. Giddings' wife Joann was also injured. She sustained gunshot wounds to the abdomen and was hospitalized for her injuries.
. @PhillyPolice Officer Jaison Potts, a married father of 3, is in critical condition at the hospital after being shot int eh face while serving a warrant in the Germantown neighborhood this morning: https://t.co/UHPl5TWTeE pic.twitter.com/uO2ICpye3J

— NBC10 Philadelphia (@NBCPhiladelphia) August 6, 2018
Philadelphia Police Officer cleared in shooting
The DA found that Vasquez "reasonably believed he was in danger of death or serious bodily injury," prompting them not to pursue charges.
The Philadelphia District Attorney's Office issued a statement in the matter.
"Our office has carefully reviewed the available relevant materials about this matter, including interviews of multiple witnesses, and the investigative reports from relevant city agencies. We have concluded that the officer reasonably believed he was in danger of death or serious bodily injury. The officer was, therefore, legally justified in using deadly force and in this circumstance no criminal charges are warranted."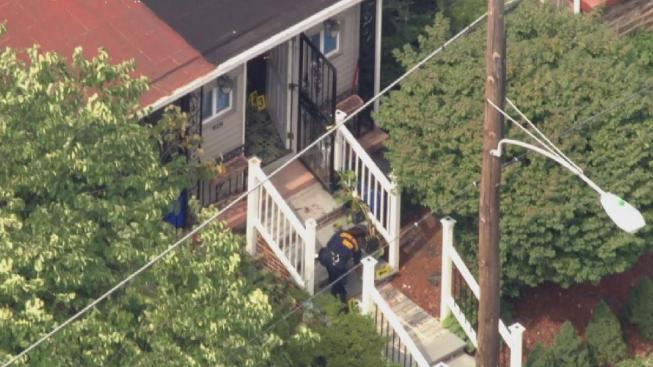 Following the incident on August 6, Giddings grandson did show up. The family of Ricardo Giddings also shared with Action News that they did not hear the Philadelphia Police announce their presence at the residence.
Police commissioner Richard Ross called the shooting incident "an all-out, absolute tragedy."